The MOBA Accelerator is a unique financing instrument for and by MOBA's novel community-led housing cooperatives in Central, South-Eastern and Eastern Europe (CSEE). It is set up with the goal to make their access to the finance required for housing projects more easy, cost-effective and responsive to their specific needs. Considering the lack of financing partners in the SCEE region, this is a major feat.
These community-led housing developers seek to provide viable and affordable housing, in adequacy with household income and savings, labour mobility, the need for integrating work and home, and the increasing diversity of household structures and changing demographics.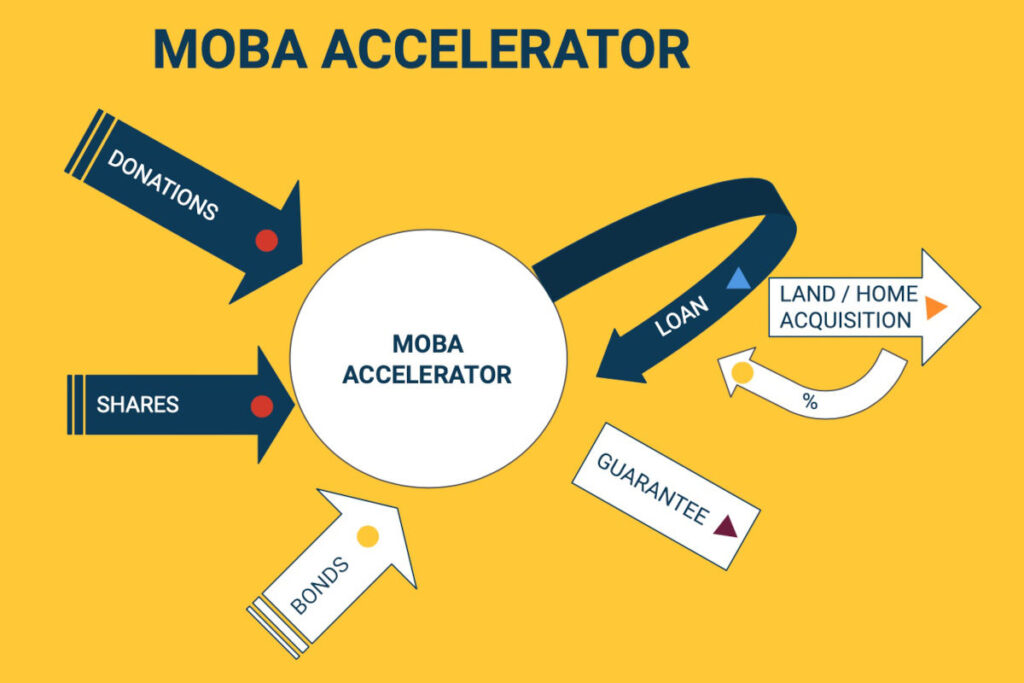 What does the accelerator finance?
The MOBA Accelerator supports the initiation of pilot projects to the level (finance volume) where other investors can be brought in for co-financing of the housing projects. Its operations are handled through robust protocols and risk-assessment procedures, while technical management of the Accelerator is placed with the Cooperative for Ethical Finance (ZEF, Croatia).
Successful trial in 2021
With the help of cooperative peers (ABZ, Zürich) and impact investment from FundAction, during 2021 MOBA has started a trial of the Accelerator. The experience from this has helped us to gain a better understanding of how to match the financing needs of the housing communities, but also of the required protocols and future potential of the Accelerator.
Now: building up and building out!
Following the empowering experiences from the initial trial, MOBA is now looking for partners in the area of social impact or social enterprise investments and for peer cooperative housing allies willing to provide th "patient finance" to scale up the Accelerator. This can be in the form of donations or subscribing to shares in MOBA. We're aiming to reach the 1 million euro goal by the end of 2023. If you want to be part of this, get in touch!