Text by Zsuzsi Pósfai, originally posted by World Habitat
Zsuzsi Pósfai is a member of the Rákóczi Collective (RC) in Budapest, Hungary. Members of this collective have been working for around seven years to establish the first collectively owned, rental-based housing co-operative in Hungary.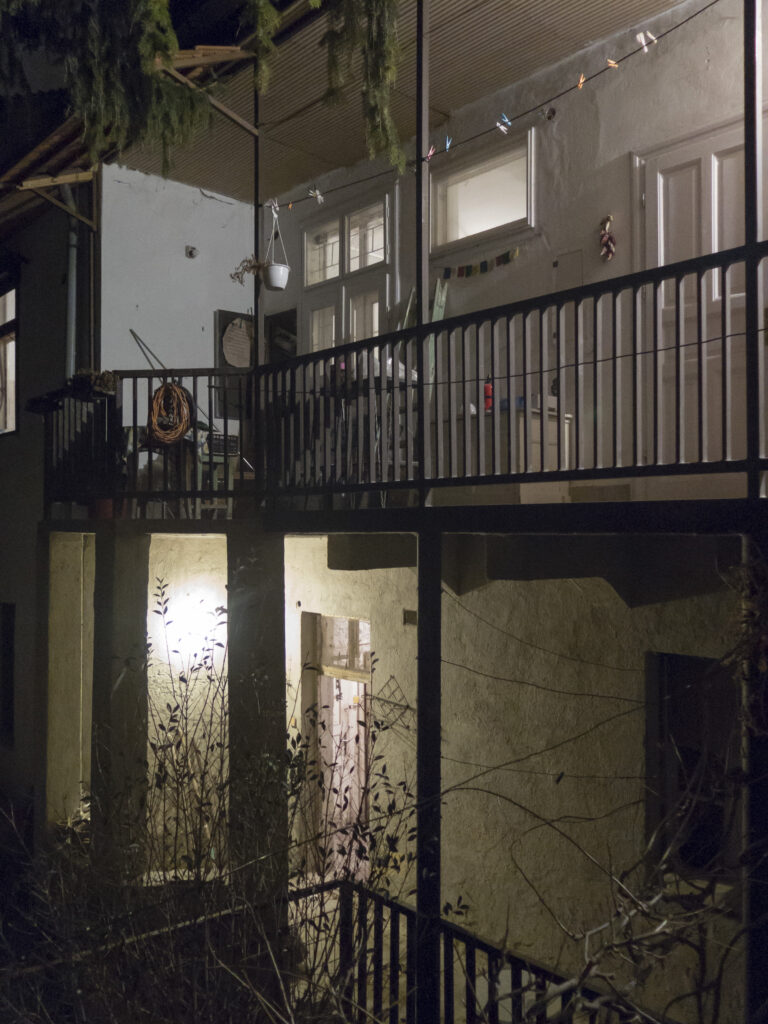 At the end of January, we moved into the first co-operative house set up by members of Rákóczi Collective – which will hopefully become a precedent for many similar houses in the future.
It was the result of many years of effort and organisation to arrive in this sunny and peaceful house in the Zugló neighbourhood of Budapest. Seven of us are now living here, with much more space and better living conditions than were had before. The housing situation has become increasingly difficult in Budapest, with house prices and rents rising sharply – some have nearly doubled in the last five years. Renting is also risky as it is under-regulated and tenants are not protected from landlords – you can be evicted at short notice or subjected to any rise in rent.
Collective ownership of our new house means that we share all decisions and responsibilities collectively. There's no landlord, and this housing can become stable and secure in the long run – which is a relief for those who've been moving almost every year between different rented places. The rules we've established mean all residents contribute both time and finances.
We encountered a number of difficulties along the way – many because this kind of housing doesn't exist in Hungary. Collectively-owned housing is practically unknown here, so municipalities, financial institutions or any other external party believe it's too risky.
First of all, it was very hard to find a house that would be suitable for what we wanted: where 10-15 people could live together, including large common spaces and ideally a garden too, and that wouldn't be too far out of the city.
We negotiated with several municipalities, but the deals they offered us weren't right, so we decided to look on the market. Most houses we found were either derelict and would've been too expensive to renovate, or if they were in a good enough condition, they cost too much and we had no way of finding that much starting capital.
In the end we made a compromise on the size and started looking for smaller, cheaper houses for just seven of us – using a larger proportion with the money we'd already raised among ourselves and then only had to find a smaller amount from external resources. This is how we found this house in March 2018 – and we quickly decided that we would try to buy it.
Our next, possibly greatest challenge, was there's no readily available financial channel for housing co-operatives in Hungary. So, we first tried to take a couple of individual housing loans, but we were refused because our incomes were not high enough, nor seemed stable. Our set-up of several people in a non-family relationship was also unconvincing. We were shocked when we were refused the loan and all our own money had already gone into the first two payments for the house. We had about one month to gather the other half of the money, about 100,000 euros.
Our idea was to collect loans from people around us. In just two weeks we had the money. This was really important for us, as it showed that all the work done in previous years wasn't pointless, and that we were credible with those people who were willing to invest their savings to make it happen.
Next was the renovation. Our plan was to do most of the work ourselves, as we had very little money left. Some of our members had nowhere else to live when we got the keys to the house, and all the others had expiring rental contracts. So, we had hardly any money and very little time available. We planned for six weeks to complete the work but we finished it in just over ten – with everyone physically exhausted, but with a wide-range of new skills.
One of the best experiences with the renovation was that the essential work – plumbing, electricity, masonry – was provided by members of Gólya Co-operative, which is a bar and political space who are our friends and close allies. This whole renovation process is a great example of how networks with similar aims can work together to achieve so much.
All of the challenges we've faced are similar for all pioneering housing co-operative groups in Eastern Europe, which is why we collaborate as part of MOBA. Besides building a supportive network, we also help each other in very tangible ways to overcome these challenges.
Our next challenge is legally registering our co-operative, which means we'll formally agree on and confirm its principles, and register it with the court. We also need to find the money to refinance the loans we got from our friendly direct creditors. We're planning a systematic, reliable financial resource that other groups will also be able to use in the future. This is essential for creating a model that's truly accessible to a wide segment of Hungarian society, who have difficulties paying for their housing.
In the meantime, we are busy creating a home and a community, and not merely a pilot project out of this house that has huge and lasting potential.